SERPAR® Crossflow Double Valves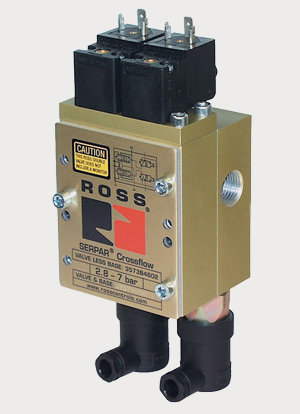 With L-G, E-P or D-S monitoring.
These valves have two valve elements ... both of which must operate in order to supply pressure to the outlet port. Any condition, which might cause one element to not shift along with the other, results in no output to the work device.
Outlet port, in this situation, is connected to exhaust and the supply port is closed. A range of sizes and air pressures can be supplied to suit.
We also provide an in house repair service for these products which we strive to turn around swiftly to ensure minimum downtime for our clients.
To find out more call us on 01902 602 030 of complete our enquiry form and we will get in touch with you.