FRL Units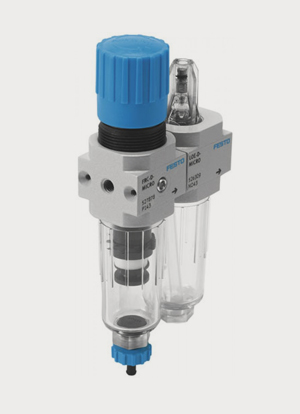 Flangecombe supply a wide range of FRL units whether it be a complete unit or just the individual parts IE filter, regulator and lubricator.

The correct functioning of a pneumatic plant is also maintained by the use of FRL units, comprising of a filter, pressure regulator and lubricator positioned before the pneumatic equipment.

For more information about our FRL Units call us on 01902 602 030 or complete our online form and we'll get in touch.